Description
E.S. PRO+
Gaming Earbuds
The Mad Catz E.S. PRO+ Gaming Earbuds pack the performance of a full-size gaming headset into a remarkably small form factor. The E.S. PRO+ is an incredibly versatile audio solution, compatible with a wide range of audio devices, connecting simply to everything from game controllers to smart devices. The ergonomic design not only provides comfort, but also immerses you in the action like never before.
● Large 13.5mm drivers delivering incredible bass
● Dual microphones for crystal-clear communication
● 3.5mm TRRS audio jack provides wide product compatibility
Gaming Audio Redesigned
DYNAMIC DRIVERS
The E.S. PRO+ features powerful 13.5mm drivers, larger than most gaming earbuds, which provide unrivaled audio clarity and bass response. Enjoy the game with the most immersive gaming audio experience!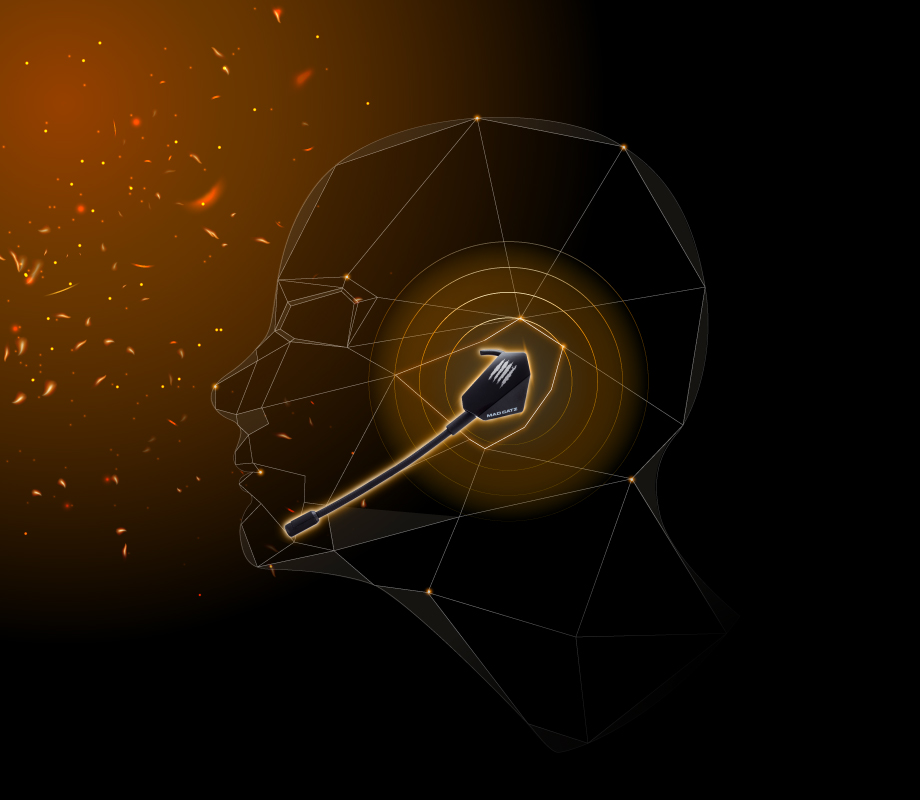 DUAL MICS FOR CRYSTAL-CLEAR CHAT
The E.S. PRO+ has been designed to never miss a word when gaming online. Featuring both in-line and detachable microphones, as well as an omnidirectional boom mic, gamers can be sure of sharp, clear communication when they need it the most.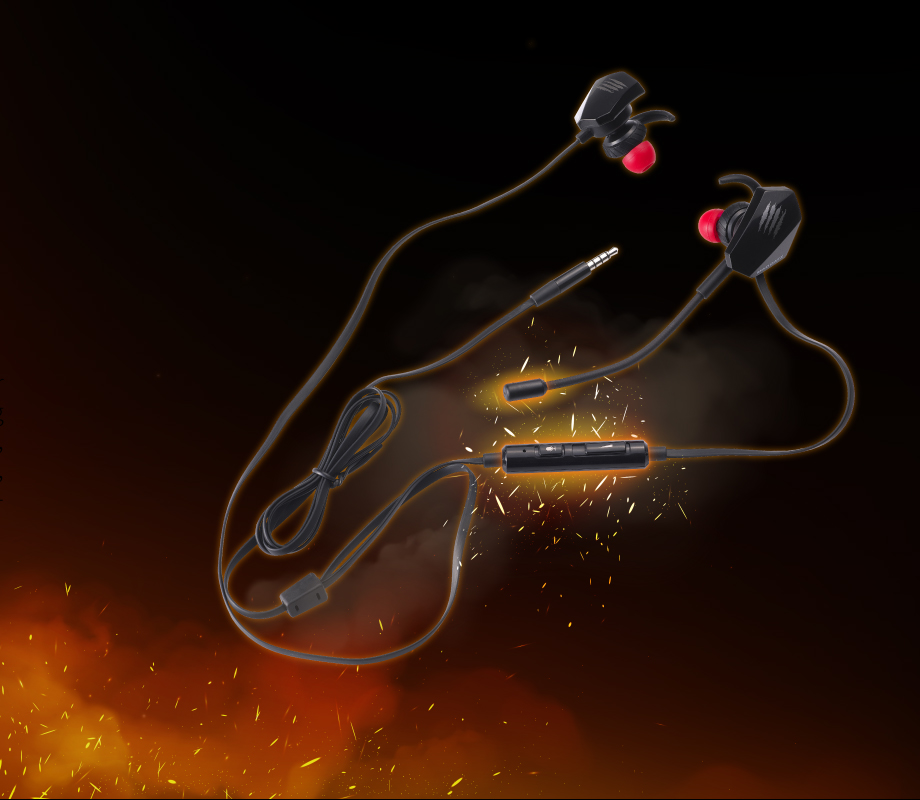 ADJUSTABLE ERGONOMICS
Using the interchangeable earbuds which come in pack, gamers can be sure of an exact fit for their particular ear size and shape. Ergonomic ear supports to keep the earpads safely and comfortably anchored in the ear, ensuring they don't slip out in the heat of battle, and the included microfiber travel pouch makes E.S. PRO + easy to take on the road.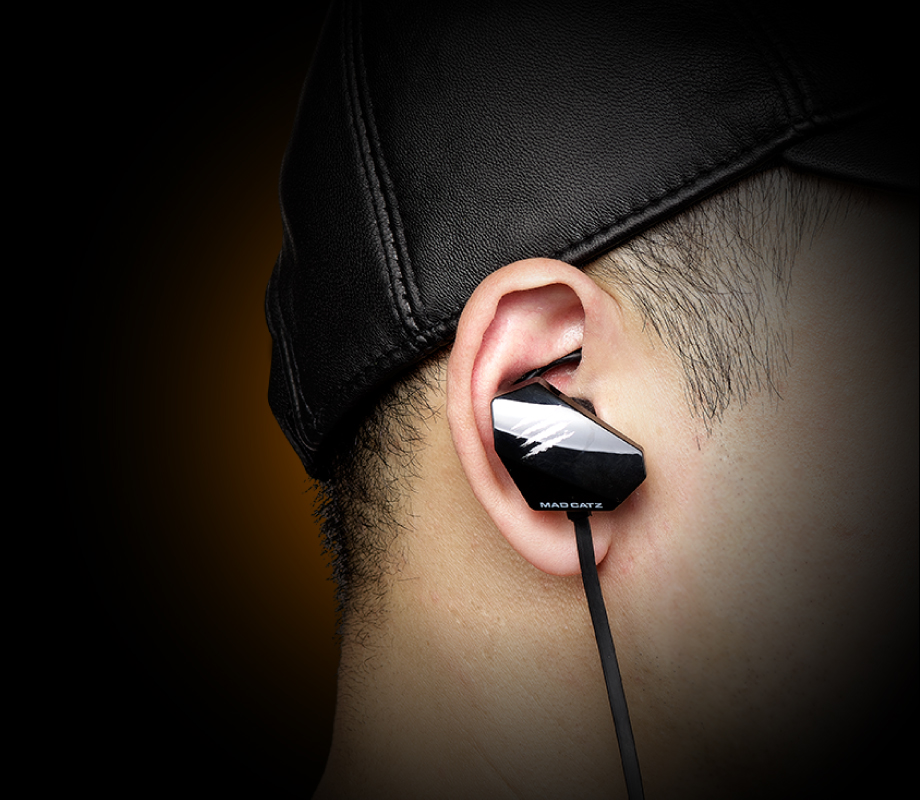 MULTIPLATFORM FOR EVERY GAMER
The 1.5m wired connection features a standard 3.5mm TRRS audio jack, allowing E.S. PRO+ to link directly to console controllers, laptops, as well as smart and mobile devices. With E.S. PRO+, you can enjoy incredible gaming audio anytime, anyplace, anywhere!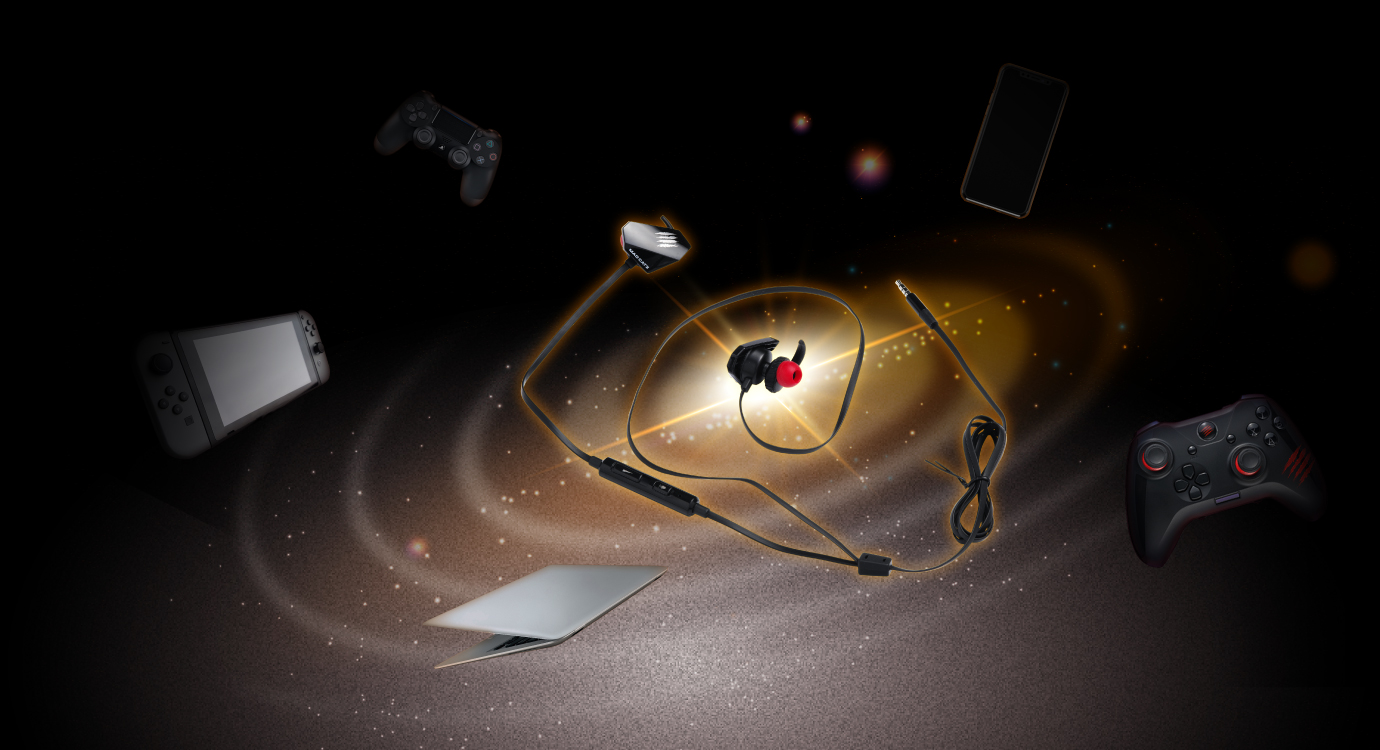 SPECIFICATION
Product Information
| | |
| --- | --- |
| Product Name | E.S. PRO+ Gaming Stereo Earbuds |
| Model Number | AE21CDAMBL000-0 AE21CDAMWH000-0 |
Speaker Drives
| | |
| --- | --- |
| Neodymium Drivers | 13.5mm |
| Frequency Response | 20Hz ~ 20kHz |
| Sensitivity (SPL) @ 1kHz | 102dB ± 3dB |
| Impedance (ohm, Ω) | 32 Ω |
| Headphone Total Harmonic Distortion | < 3% |
| Volume Control | In-Line Controller |
Microphone
| | |
| --- | --- |
| Frequency Response | 50Hz ~ 12kHz |
| MIC Pattern | Dual (In-Line & Detachable Boom) |
| Sensitivity (SPL) @ 1kHz | 1.5K Ω |
| Impedance (ohm, Ω) | 1.5K Ω |
| Microphone Location | Retractable |
| Microphone Mute | In-Line Controller |
Connection
| | |
| --- | --- |
| Connection Type | 3.5mm TRRS Audio Jack/Line In (Analog Audio) |
| Cable Length | 1.5m / 4.92ft |
| Compatibility | PC / Mac / Smartphone / Console / Mobile Devices |
Design
| | |
| --- | --- |
| Headband | N/A |
| Ear Bud/Cap | Silicone (Ear Bud) |
| Dimension (W x L x H) | N/A |
| Weight | 280g |